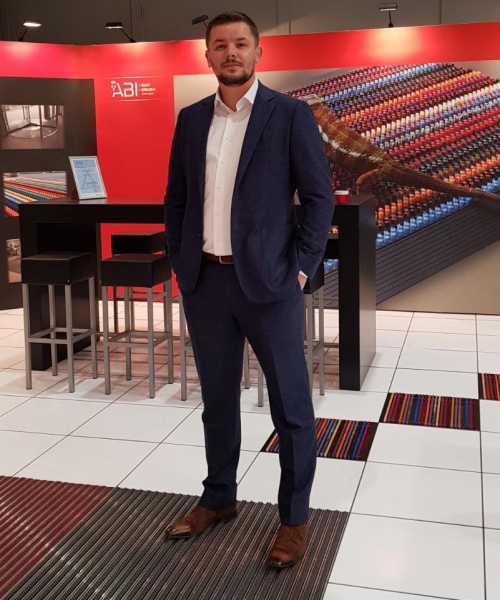 OUR STORY
ABI is producer and supplier of entrance matting en technical and industrial brushes.
We create innovative and beautiful products that help keep your businesses and homes free from moisture and dirt.
'Since 1910'
Our company started in 1910 as a small family business to assist colleagues in the textile industry. Since then, we've evolved into a leading international manufacturer of entrance mats and currently supply thousands of customers all over the world. Something we're very proud of!
Would you like to visit us? Our head office is located in Almelo, the Netherlands, and our 2nd office is in Dubai, United Arab Emirates.
If you'd like to know more about ABI, you're in the right place. Please continue reading.
ABI TODAY
During the last century, ABI has undergone a major transformation as it adapted to the changes of an ever-evolving world. We have invested in the future to ensure our position as a global player, expanded our company with an office in the Middle East and innovated both our showrooms (ABI Mat and ABI Brush). Because we care about the environment, we are committed to make our manufacturing processes as "green" as possible. Some of our mats are completely made of recycled material.
ABI'S STORY
In 1910, the first generation of Slettenhaar's began to produce brushes for the textile industry. G.H. Slettenhaar was a weaver at Ten Cate textile company, where brushes were used to clean the looms. These brushes were made of a bunch of pig bristles glued to a wooden handle.
When the brushes were worn out, Slettenhaar took them home to repair them in the shed behind his house on the Primulastraat in Almelo. Other companies found out about his skilled repair jobs and soon the repair requests started flooding in. This was the beginning of the 'G.H. Slettenhaar Borstel en Bezem fabriek' (Brush and Broom factory).
2ND GENERATION: MACHINE BUILDERS
In the early 1970s, the textile industry moved out of Europe. With that, a lot of trade disappeared for G.H. Slettenhaar. In the meantime, the second generation of Slettenhaar was ready to participate the company. The company began to specialize in brushes for the technical industry. These are technical brushes for machines, especially for the food and cleaning industry.
3RD GENERATION: BRUSH MAT
In 1987, the third Slettenhaar generation joins the company. The industrial brush market is rapidly expanding internationally and the company responds adequately by developing their first mat around 1988: the brush mat. By participating in trade fairs in Germany and France, ABI slowly spreads its wings internationally. In 1992, ABI relocates its factory into a larger building and in 2000 they expand into a second building with a total surface area of 4700 m2.
In the following years, the company expands even further and develops a variety of products for the entrance mat industry.
In 2010, the company celebrates its 100th anniversary. All ABI's customers were invited to join in this special celebration.
4TH GENERATION: INNOVATION
In 2015, the fourth generation joins the company: T.H. Slettenhaar.
He contributes new perspectives and innovate concepts to the companies business model.
Due to its international market position, the company decides to change its name to ABI in 2017 - an abbreviation of 'Almelose Borstel Industrie'.
Divided in two seperate divisions: ABI Mat and ABI Brush.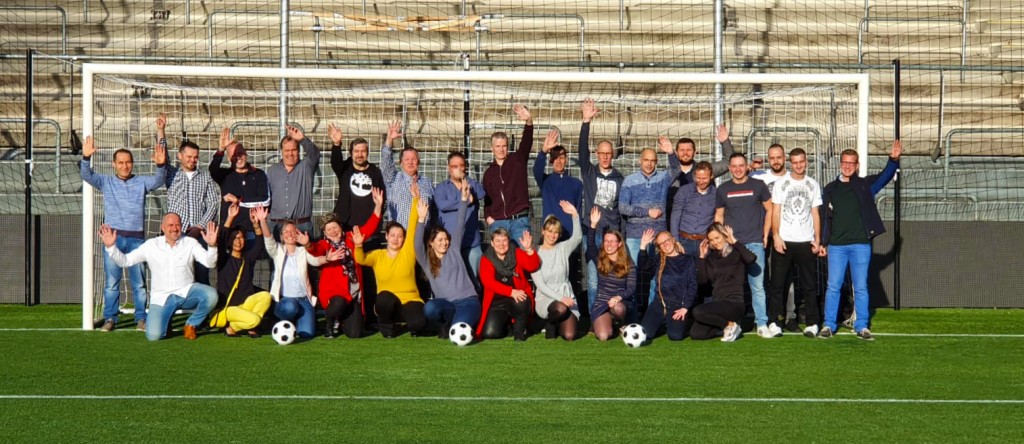 MORE INFORMATION ABOUT ABI